When I was young, I spent many hours ice skating at Perry Park Ice Skating Rink on Indy's south side, so I was thrilled when our oldest said he wanted to have his birthday party here. Last weekend was his ice skating birthday party, and it was fabulous! Today we're sharing what you'll want to know if planning a party at this ice rink.
The Rink
Perry Park's ice skating rink is an indoor rink located at 451 E. Stop 11 Rd. The rink is the same size as those used by the National Hockey League. The building also has 2 bathrooms, 2 locker rooms, a lobby, a party room, and a concession stand.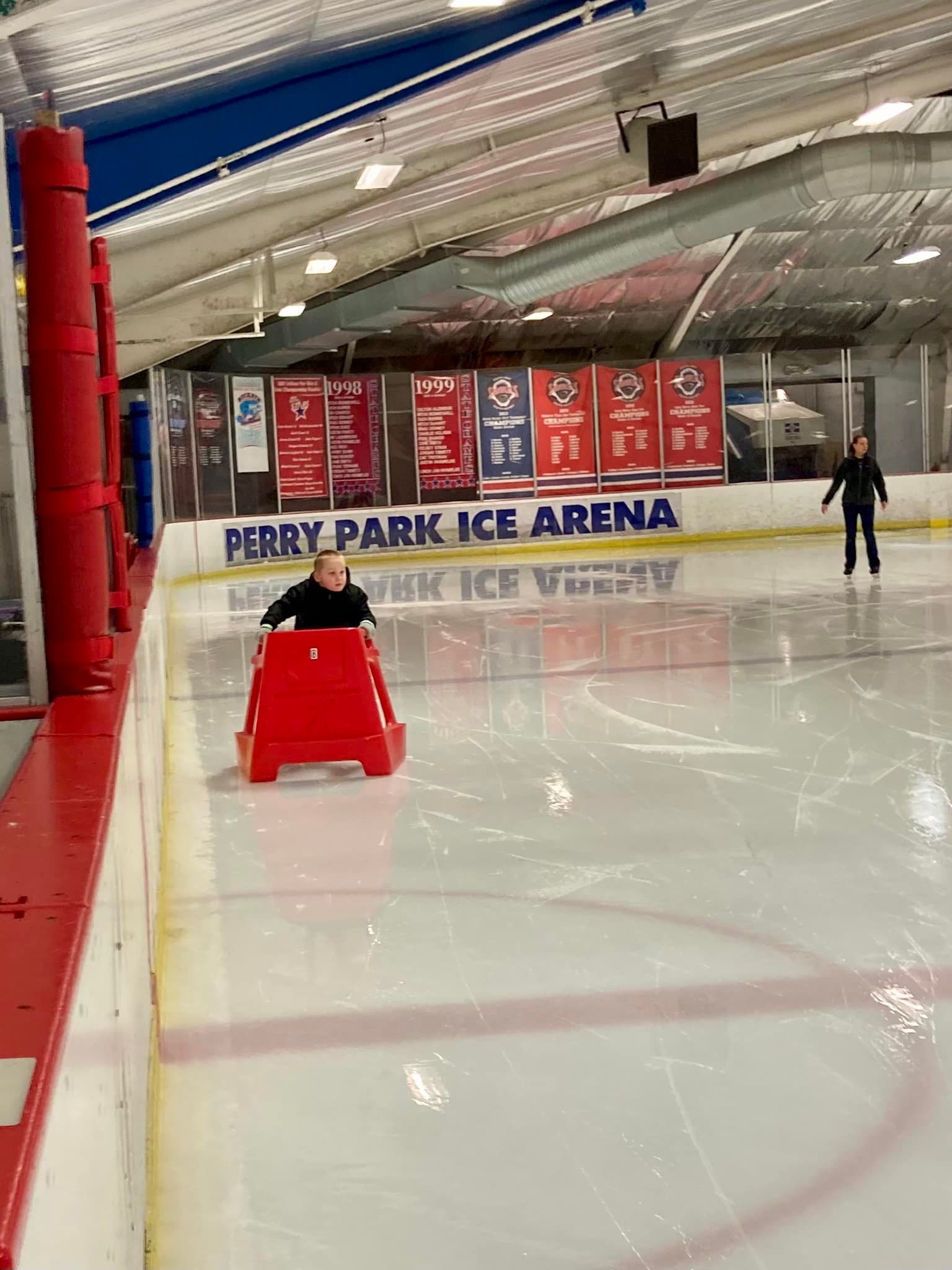 The Party Time
The ice rink is open late September through late April. You can book a party during the public skate times which are typically on Saturdays and Sundays from 1:30-3:30. Check the rink's Facebook page for their monthly schedule. 
The Price
The party package is $110 for 10 skaters. That amount is due at the time of booking. This price includes use of the party room or lobby and all of the following for each skater:
Admission

Skate rental

Entree (pretzel or nachos)

Chips (individual bag of chips)

Soda (Pepsi, Diet Pepsi, or Mountain Dew) 
If you're going to have more than 10 party-goers, you can pay an additional $11 per person on the day of the party. If you have adults or other non-skating observers attending the party, there is no charge for those guests. 
Skate Helpers
If your crew needs Skate Helpers (the things that look like walkers and are used to help beginning skaters), those can be rented for $5 each. We highly recommend you get these for any young or first-time skaters. 
Important: The rink currently only has 12 of the Skate Helpers, so if you want these, make sure you rent them as soon as you get there. You'll also need to keep a close eye on them as other skaters like to come up and take them, not realizing that they need to rent their own.
Tips
There are 14 chairs in the party room, so if you're having a larger party, you may want to ask to have your tables set up in the lobby area. We had 11 kids and 13 adults at our party, and everyone could not fit comfortably in the party room at the same time.

Bring in your own food and drinks. We brought sandwiches and chips for the adults as well as juice and water for everyone since Pepsi, Diet Pepsi, or Mountain Dew were the only drinks offered with the party package. Of course, we also brought cupcakes!

Bring your own tablecloths. The tables are a little beat up, but if you put tablecloths on the tables, everything looks nicer.

You can show up 30-45 minutes early to set up decorations and food.

Snow pants and waterproof gloves are a good idea because if the kids fall on the ice and get wet, that's when they get cold and don't have as much fun.

Since you only get 2 hours to skate, you'll want to limit the time where everyone's off the ice. You might consider not opening presents until you get home.
The Staff
The staff at the concession stand and skate rental window were extremely nice and helpful. 
Public Skate
If you'd like to go for a skate before you decide upon having a party, check out the rink during one of the open public skates. During these sessions, admission is $5 for children and $6 for adults. You'll also pay $3 for skate rental and $5 to rent a Skate Helper (if needed). The rink's Facebook page has their up-to-date monthly schedule.
Our son had a blast at his 7th birthday party at Perry Park Ice Skating Rink! Having the party here was easy on us (no clean up before or after) and all of our guests said they had a great time as well. If you're looking for a fun place to have a birthday party in Indy, we highly recommend a party at the rink!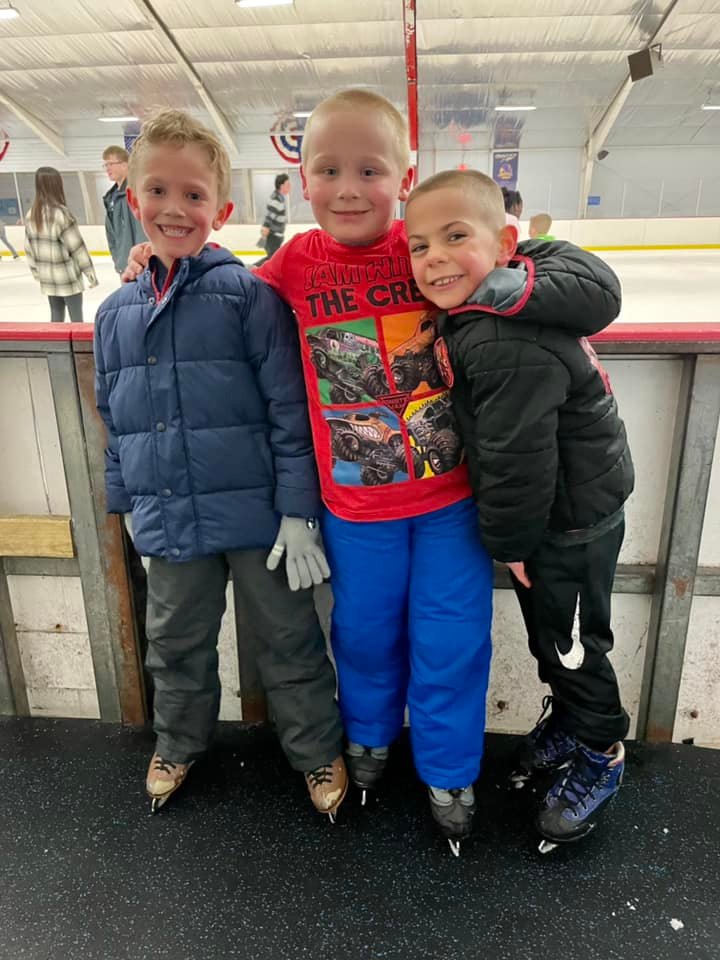 Looking for other birthday ideas around Indy? Here are some we love: