*Updated for 2021. This post was cowritten by Adventure Dad and Adventure Mom.
You want to see the real deal? I'm talking about the genuine article. If you want to chat with the authentic Santa this year, then you need to see Indianapolis' Santa Frank. 
Our family has visited and taken pictures with Santa Frank for the past 5 years. Here are the reasons why, regardless of however many other Santas we see each season, we always make an appointment to see Santa Frank.
By the way, this is not a paid advertisement for Santa Frank, JC Penney, or anywhere else. We just really love this experience and want to share the opportunity with you.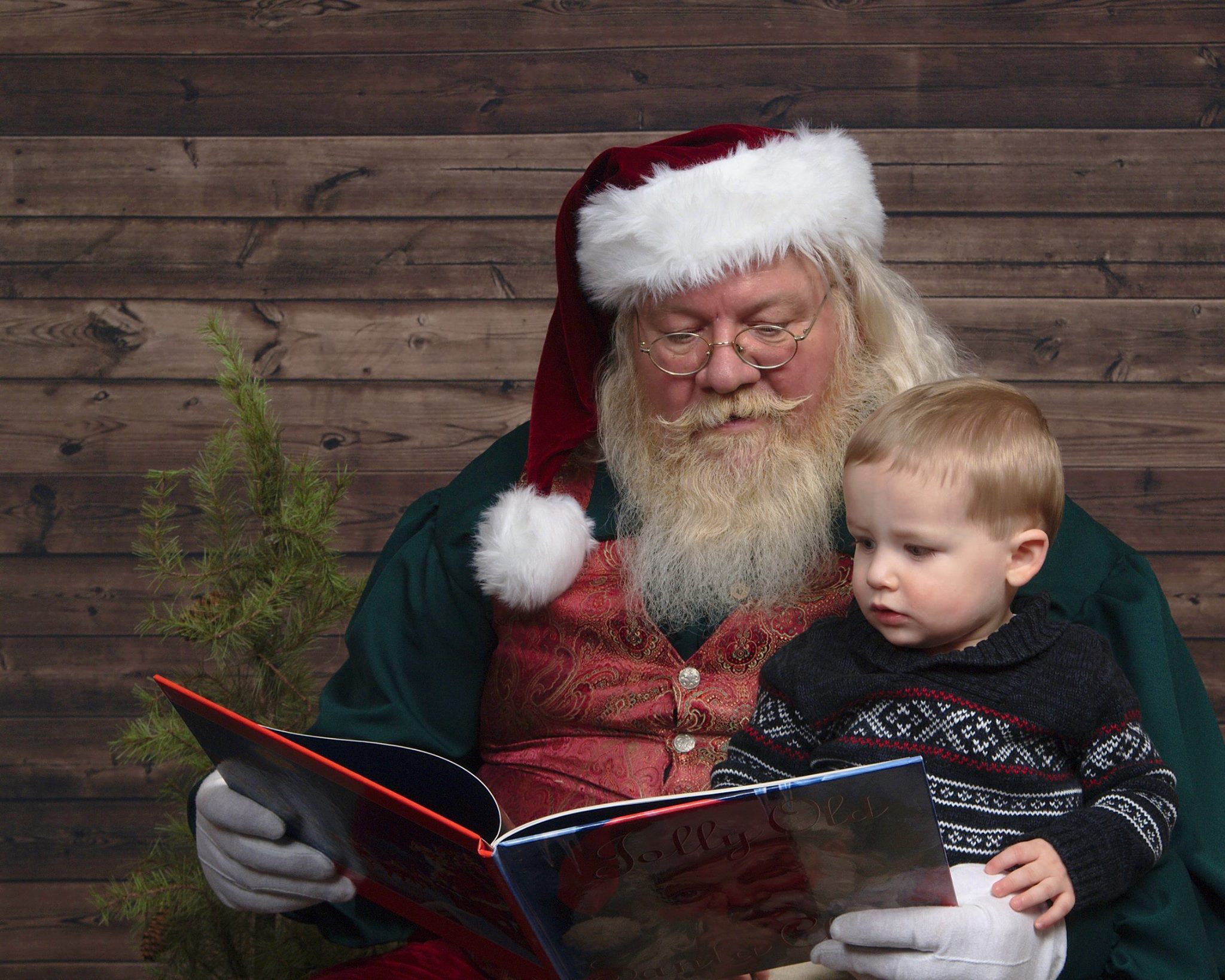 No Standing in Line
We all have done it or know someone who has done it. You stand in line for over an hour just to get your kids a few seconds of a photo op with the big guy.
Then, they want to charge you a king's ransom for one photo of your tired, cranky kids with Santa. Everyone is unhappy at the end of this.
To avoid the line, the chaos, and the hit to the pocketbook, we make an appointment to see Santa Frank at a JC Penney Portrait Studio.
Sometimes we do have to wait a few minutes in the waiting area, but there is usually a kid's movie on the TV and/or activities for them to play. For us, this is a million times better than standing in a line anywhere.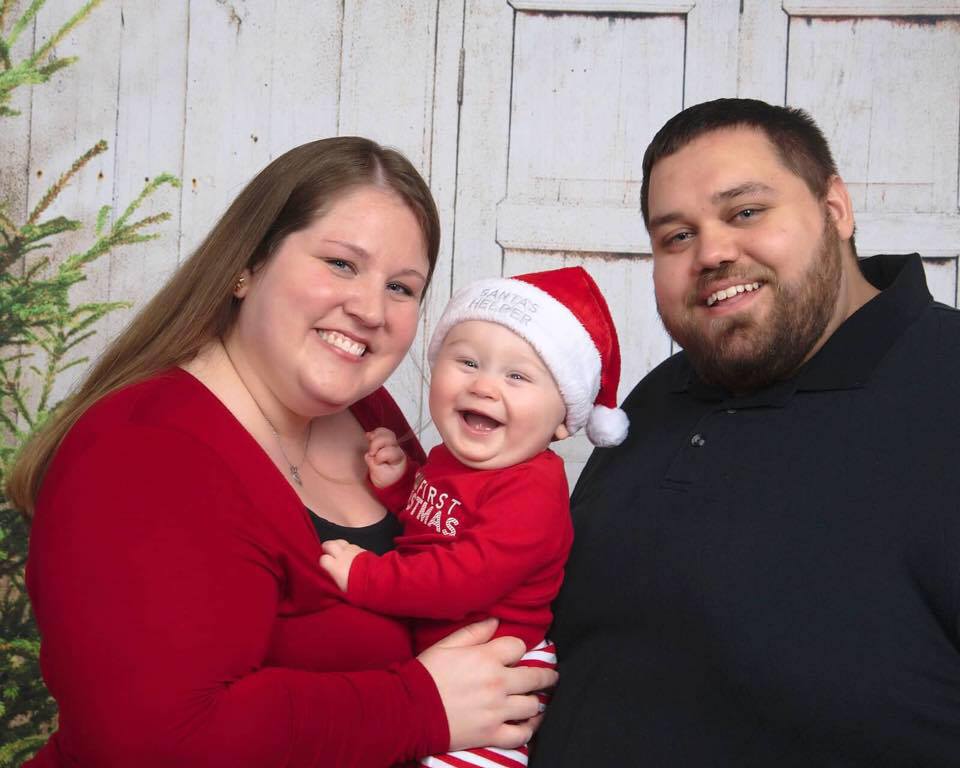 Multiple Pictures and Poses 
One of the biggest benefits to seeing Santa Frank is that you and your family can get multiple posed pictures with or without Santa.
You can get pictures in any or all of these combinations:
each kid and Santa individually

the whole family with Santa 

one adult with the kids

the kids without Santa

just the adults

the whole family without Santa

anything else you want!
Then, you can choose which ones are the best.  We use this opportunity to get pictures of our extended family members (grandma, grandpa, aunt, uncle, and cousin).
Additionally, each individual family within the group, including ours, gets their own family picture. You can also use a different background for the family pictures, so that's another way to get even more variety.
Reasonable Price
We typically either use a Groupon for the digital downloads or a coupon that the store sends us.
For our photo shoot this year, I used a Groupon for 3 digital images. Since we couldn't pick just 3 pictures that we wanted and because we were using this photo session for Santa photos and family photos for all 3 of our families, we instead chose an upgrade option on our Groupon. This gave us a download of all of the digital images (ended up being 16 poses) and 1 standard print.
The total for everything, including taxes, was only $116 divided by 3 families. Had we just gone with the Groupon for 3 digital images and 1 standard print, it would have been $29.99.
Our local mall charges about $37 before tax for 3 images, and that is the max you can get. We think our deals with JC Penney are more than worth the price we pay.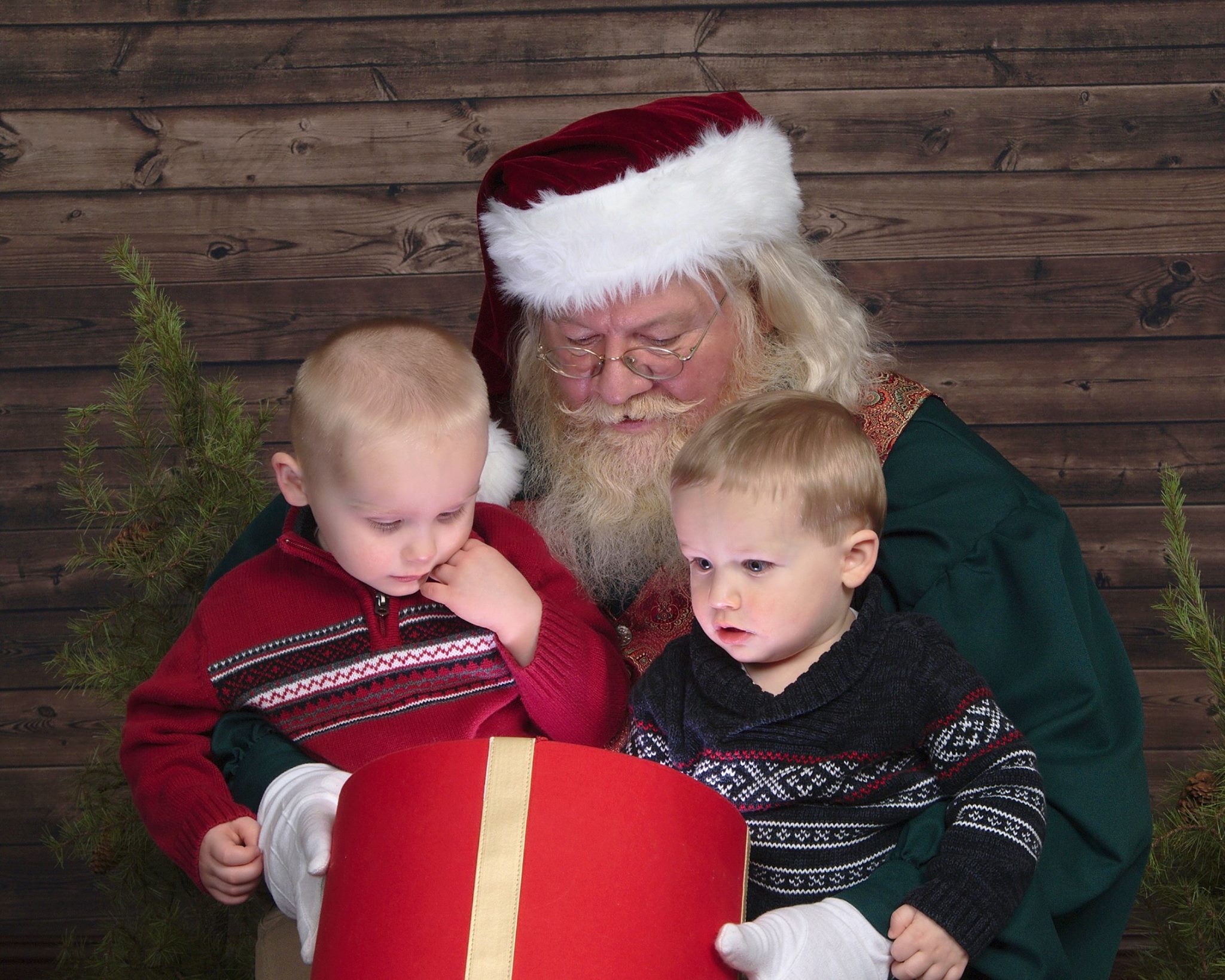 Personalized Experience
While the main goal of the time with Santa Frank is obviously to get some good pictures, it is also nice to have up to 30 minutes to spend with him.
During this time, the kids can tell him whatever they want and ask him some questions without feeling rushed. Santa Frank is always patient with our kids. He's everything you'd expect from the real deal.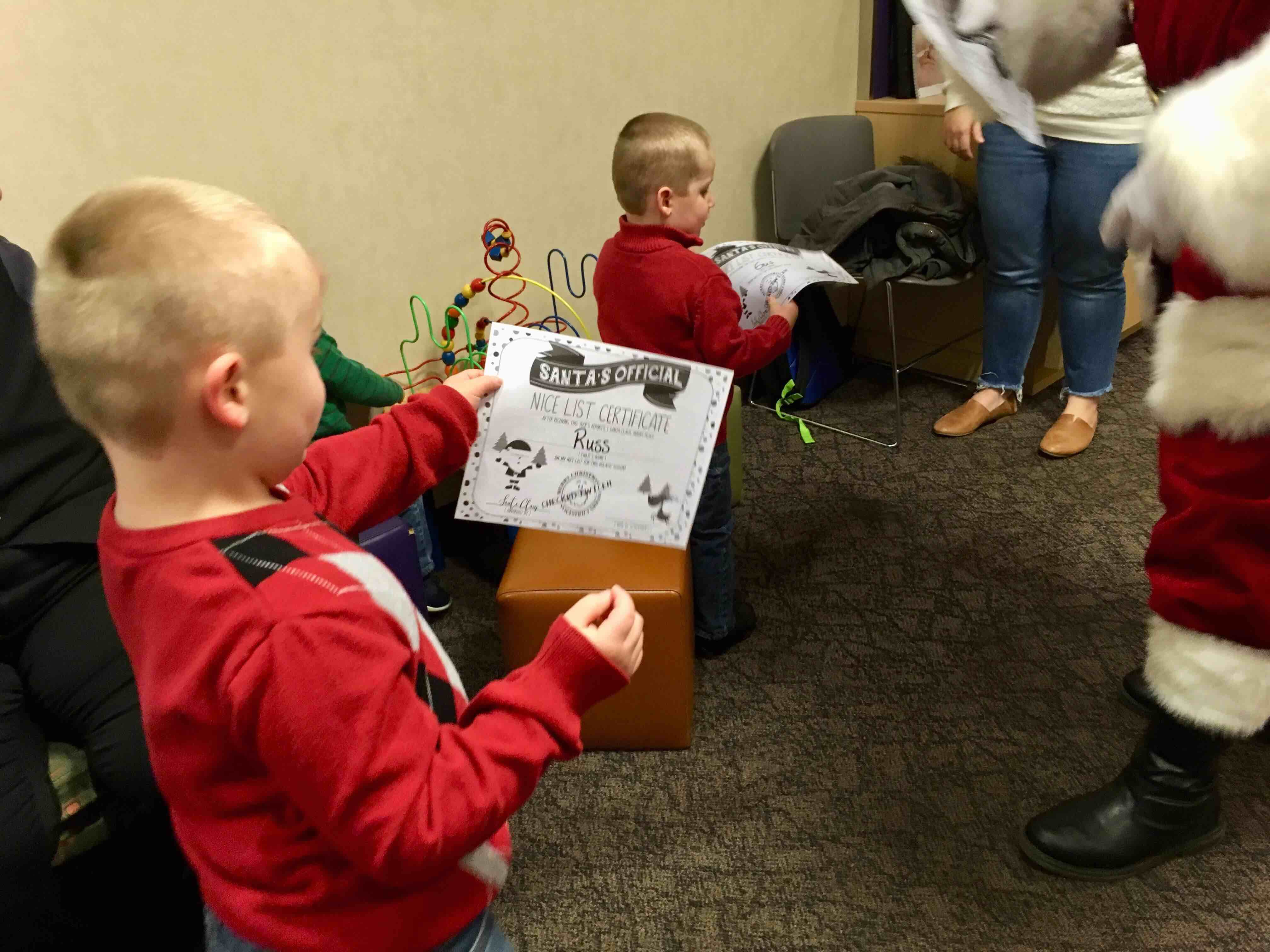 Shutterfly Family
Shutterfly purchased Lifetouch, which owns JC Penney Portraits. Because of this family of businesses, the customer wins the convenience of having digital images from our photo session pretty much immediately available in our Shutterfly account.
From there, you can order prints, make photo books, and create gifts using your photos. You also get free storage of your photos on the Shutterfly site. We have used Shutterfly for years, so we like the convenience of having all of the photos in one place. 
Avoid the Dreaded Bad Shot
Even though the pictures of screaming, crying, terrified kids are hilarious when you come across them on the internet, nobody wants that on their own Christmas card.
If you're going to go through the torture of getting the kids fancied up and convincing the adults to do the same, then you want to get some nice pictures out of the experience. If you get just one where everyone looks halfway normal, then you can call that a win.
We have always been happy with our pictures with Santa Frank. In fact, one year, when one of our Adventure Kids was terrified of Santa, the photographer had the boys sit in the room without Santa. Then, after calming our son down, we convinced him to just take a picture with his brother. At the right moment, Santa snuck into the room and was in the picture without our son even knowing. It was perfect!
This year, the boys' Adventure Cousin was not into Santa, so his mom actually laid on the floor underneath of him so that we could get a good picture. She is definitely getting the mom of the year award.
We always have multiple pictures that are Christmas card worthy. 
Santa Frank's Schedule
Of course, we know that many people have professional photographers they love. And that's great! We love looking at all of your photos from the pajama mini-sessions to the Christmas tree farms and every other way.
But if you don't already have a photographer you love or sessions scheduled, and if you're tired of waiting in line at the mall, then we think you should give Santa Frank a try. 
For the rest of the 2021 season, here is Santa Frank's schedule from his Facebook page. Yes, even Santa is on Facebook! Ha!
Nov. 2 Greenwood Mall JCPenney, Greenwood, IN
Nov. 3 Castleton Square Mall JCPenney, Indianapolis
Nov. 4 Terre Haute Honey Creek Mall JCPenney, Terre Haute, IN
Nov. 6 Julie Watson Photography, Cloverdale, IN
Nov. 9 Noblesville Town Center JCPenney, Noblesville, IN
Nov. 10 Lafayette Mall JCPenney, Indianapolis
Nov. 11 Plainfield Metropolis JCPenney, Plainfield, IN
Nov. 13 Jessica Green Photography, Markleville, IN
Nov. 14 Lane Warner Photography, Indianapolis
Nov. 16 Tuttle Mall JCPenney, Dublin, OH
Nov. 17 Polaris Mall JCPenney, Columbus, OH
Nov. 18 Fairfield Commons JCPenney, Fairfield, OH
Nov. 20 Gina Lane Photography, Indianapolis
Nov. 21 Lane Warner Photography, Indianapolis
Nov. 27 Allisonville Nursery, Fishers, IN
Nov. 27 Lawrence Tree Lighting, Lawrence Twp, Indianapolis
Nov. 28 Gina Lane Photography, Indianapolis
Nov. 30 Eastgate Mall JCPenney, Cincinnati, OH
Dec. 1 Bridgewater Mall JCPenney, Hamilton, OH
Dec. 2 Florence Mall JCPenney, Florence, OH
Dec. 3 Fayette Mall, Lexington, KY
Dec. 4 Alicia Eads Photography, Erlanger, KY
Dec. 7, Greenwood Mall JCPenney, Greenwood, IN
Dec. 8, Metropolis Mall JCPenney, Plainfield, IN
Dec. 9 Jessica Green Photography, Greenfield, IN
Dec. 11 Caring Place Reach Christmas Store, Indianapolis
Dec. 12 Lauren Galagher Photography, Fishers, IN
Dec. 16 Jessica Green Photography, Greenfield, IN
Dec. 18 Jack's Donuts Fishers, IN from 8-11am and Jack's Donuts Lawrence, IN from 12-2pm
So have you booked your pictures with Santa Frank yet? We did, and the Adventure Kids loved him as usual! Adventure Cousin has been skeptical in the past, but he really warmed up to the big man this year.