Are you planning a visit to the Children's Museum of Indianapolis? Woohoo! You'll have a blast at the World's Largest Children's Museum! It is the best place to go with kids in Indy. Before your visit, make sure you read our tips about how to make the most of your day at the museum.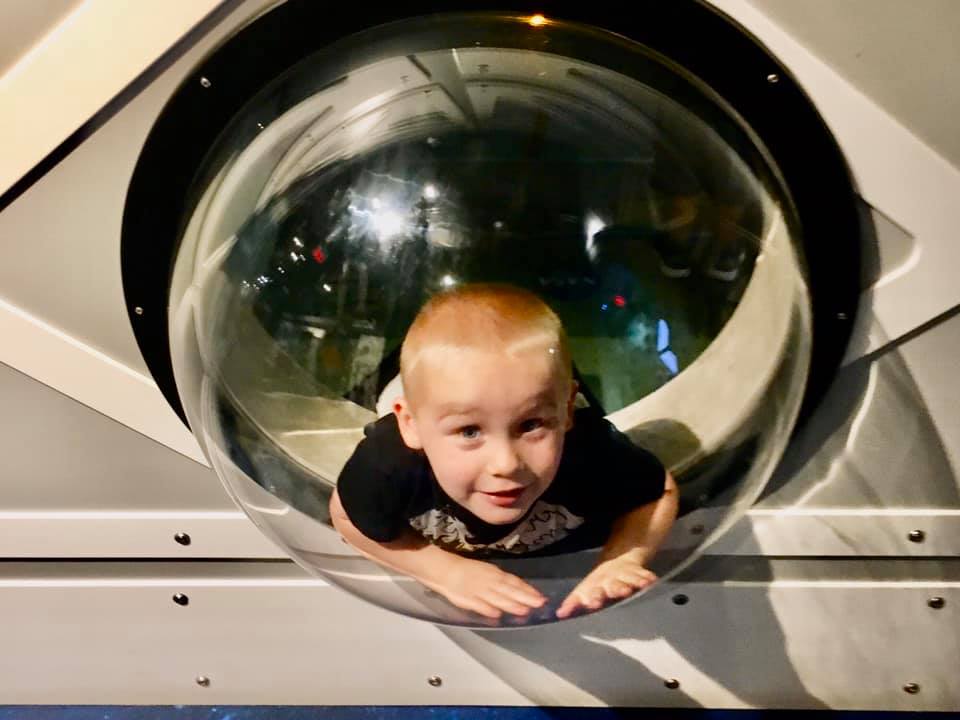 Plan
Our first set of tips has to do with planning and what to get ready before your visit:
If possible, try to visit on a weekday. As you might imagine, the crowds at the museum are substantially larger on the weekends. You'll have an amazing time no matter when you visit, but if you can swing it, visiting during the week will give you more personal space as you travel through the museum. *Note: The museum is

closed on Mondays

in the fall and winter.

The

Riley Children's Health Sports Legends Experience

is a blast. However, it is outdoors, so it is not open in the winter (beginning of November through mid-March). If you want to see this area,

plan your visit

accordingly.  

Buy your tickets online ahead of time. According to the museum, you can

save up to 25%

if you buy your tickets at least two weeks in advance. 

We recommend that if you are coming to the museum for the opening of a new, popular exhibit (they are all popular!), then you should give it at least a few weeks before you visit. Trust us, it's better to wait for the crowd to die down.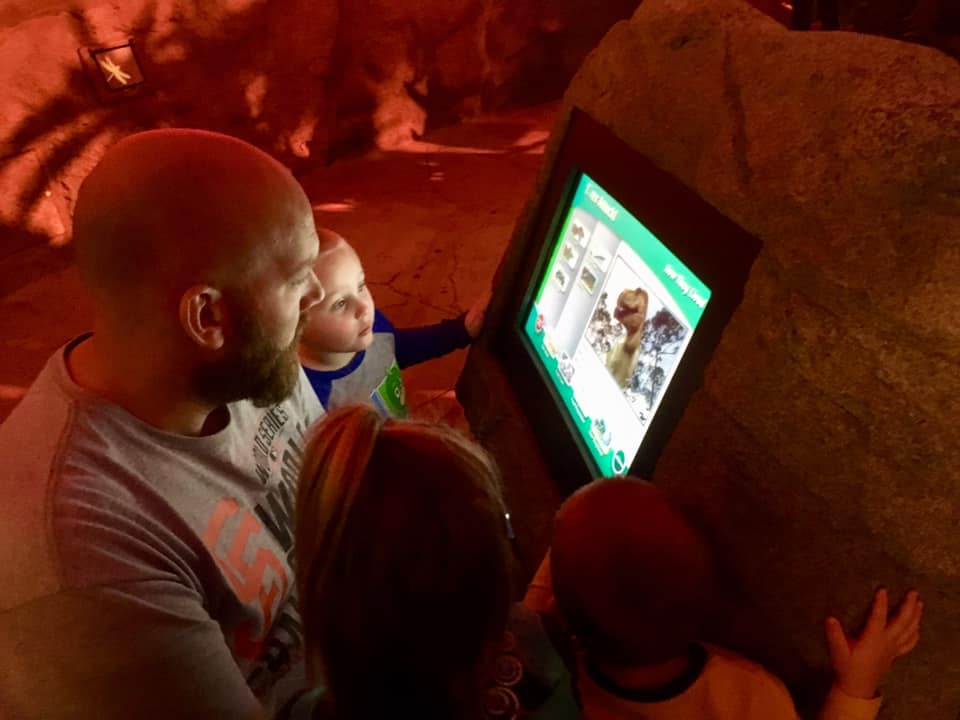 Pack
Think ahead about what you might want to have with you for your fun-filled day:
Bring food and water with you. You can pack a lunch or snacks and bring them into the museum. Your kids will no doubt be burning off lots of energy throughout the day, so it's always a good idea to have something on hand to avoid hunger-induced meltdowns. You can eat in the

food court

no matter if you buy food there or bring it in with you. 

Wear comfortable clothes and shoes (preferably closed toed). Pack an extra outfit for your little kids as there are areas where they can get a little wet. 

Bring sunblock and hats with you if you'll be visiting the outdoor experiences.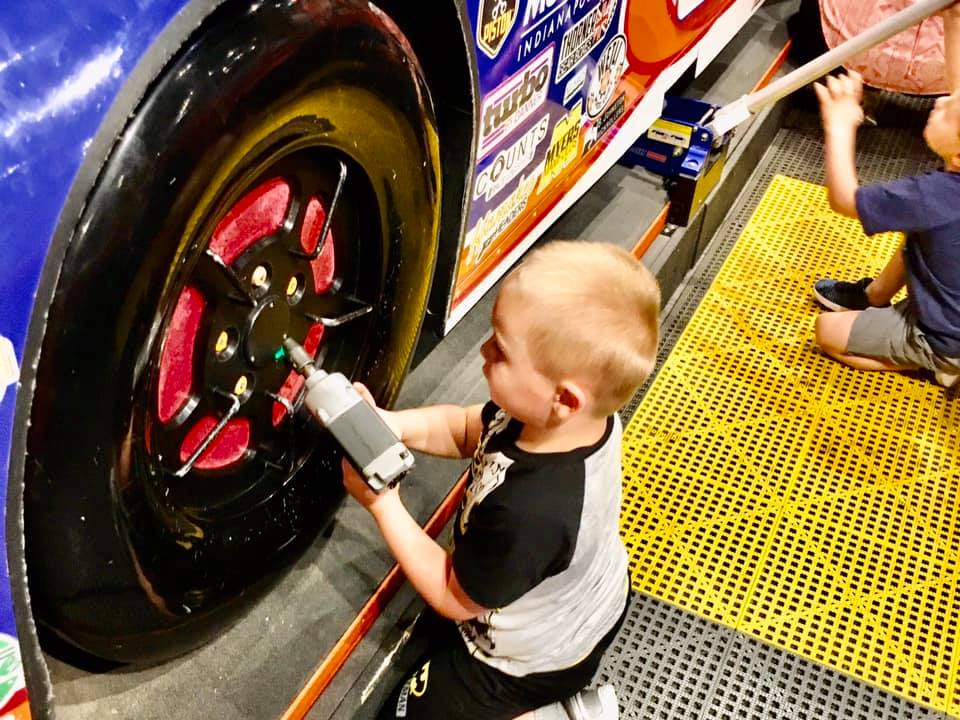 Prioritize
The Children's Museum is almost 500,000 square feet. It's packed full of exhibits spread out over 5 indoor levels and it has a 7.5 acre outdoor sports experience. It. Is. Huge.
You will not be able to fully explore everything in one day, so if one day is all you have, then you need to prioritize:
We suggest you check out the

sensory map

and

list of exhibits

before visiting. Then, as a family, make a list of the exhibits that are a must-see.

Do not feel like you need to see everything on one level at one time.

There is a huge ramp in the middle of the museum and several elevators for everyone's use, so moving from one floor to another is easy. For families with preschool-aged children, like ours, here are our suggestions:
Don't forget there are several areas with temporary exhibits, so make sure your plan includes the exhibits that will actually be there when you are. You can

check for future exhibits

on the museum's website.    

If you have varied ages or only older kids or adults in your family, the museum has

several different itineraries

you can use to tailor your visit to your family's interests.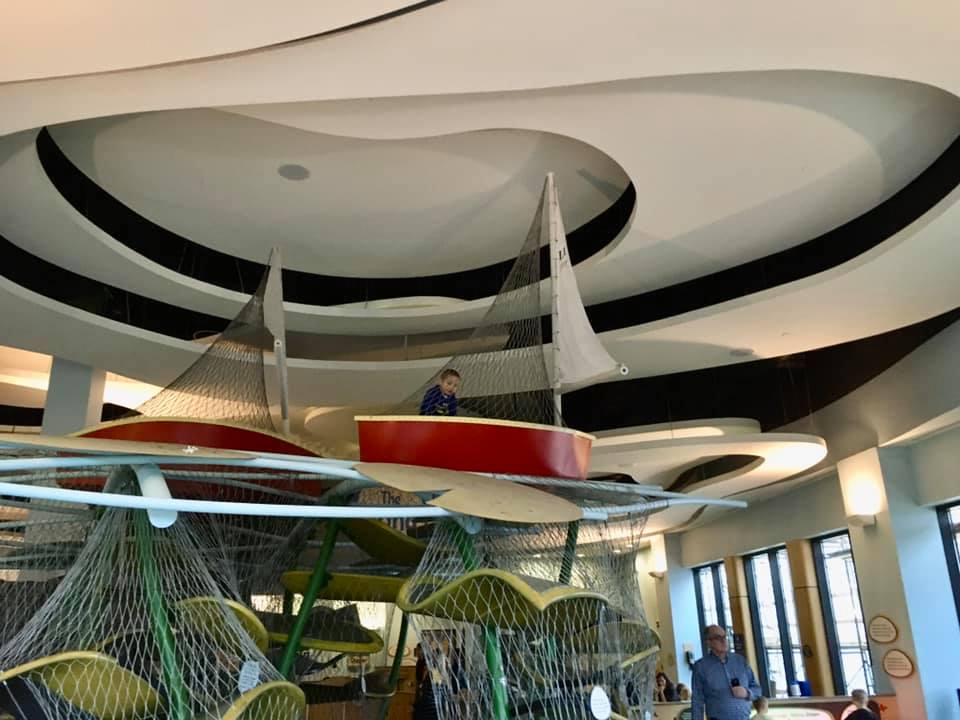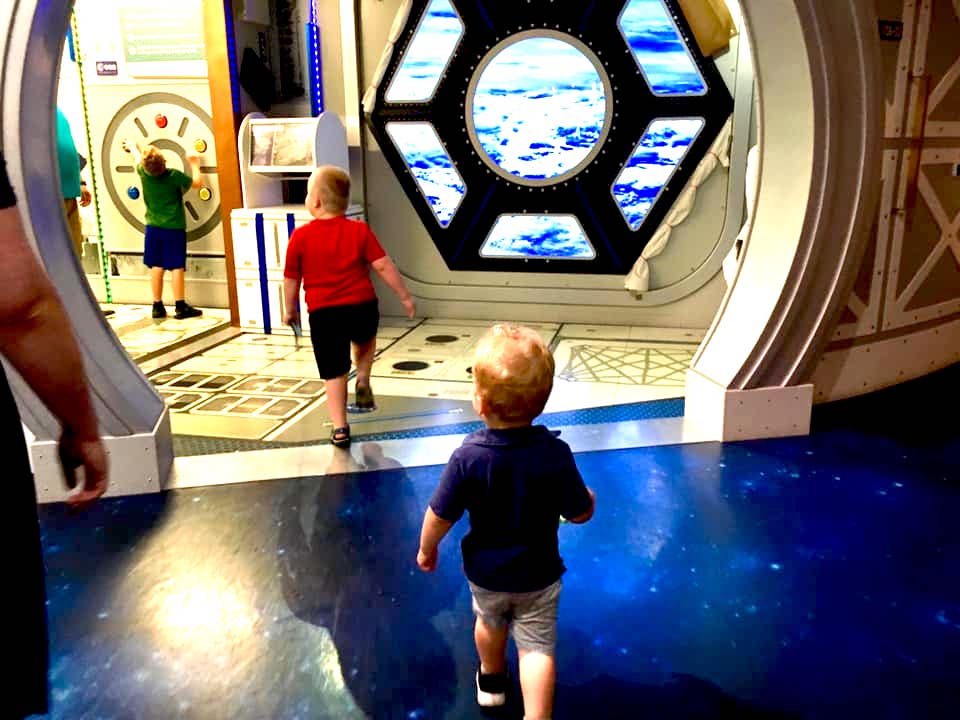 Don't Go With the Flow!
If you want to see more and not feel jammed in with a bunch of other museum-goers, here's what you can do:
Either get to the FREE parking garage well before the museum opens and eat breakfast in the car, or wait until an hour after the museum opens to enter the garage. 

Everyone tries to park on levels 2 or 3 of the FREE parking garage because that's closest to the entrance, but there is an elevator and a ramp, so do not get frustrated if you have to go to the top of the garage to park. No big deal.

If you purchased your tickets ahead of time, don't get in the ticket line once inside the museum. Just walk past all of those people and get right up there to the greeters. You'll see them smiling at their podiums waiting for you.

Once you're inside the museum, go to the top floors. Everyone else will start at Dinosphere. Don't go with them. We've found that if we start at the top and work our way down, then we avoid some of the high traffic times at our favorite exhibits.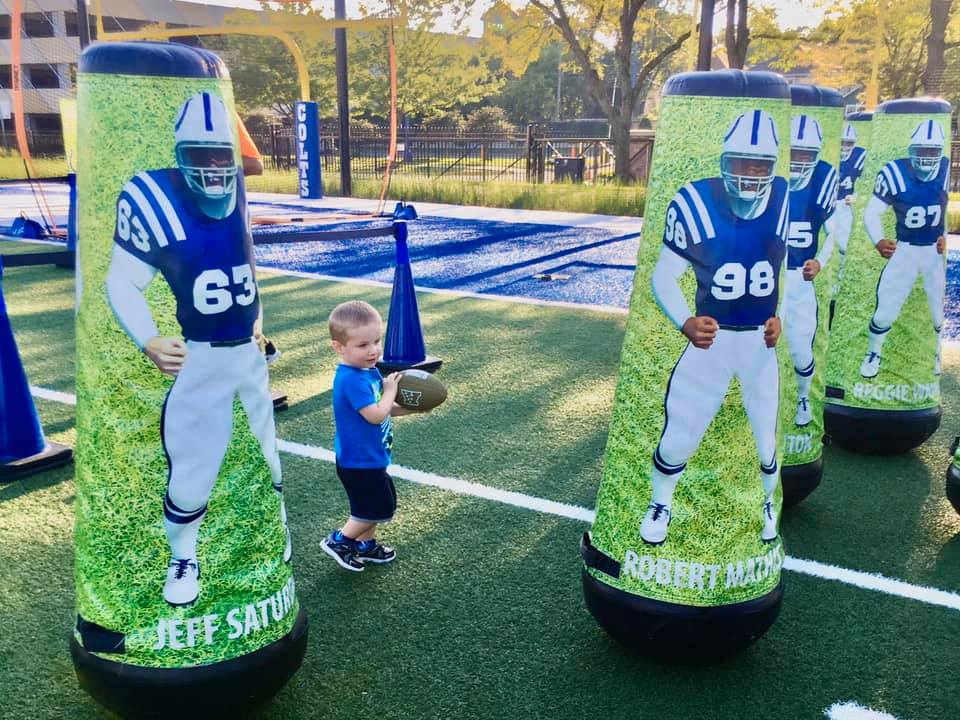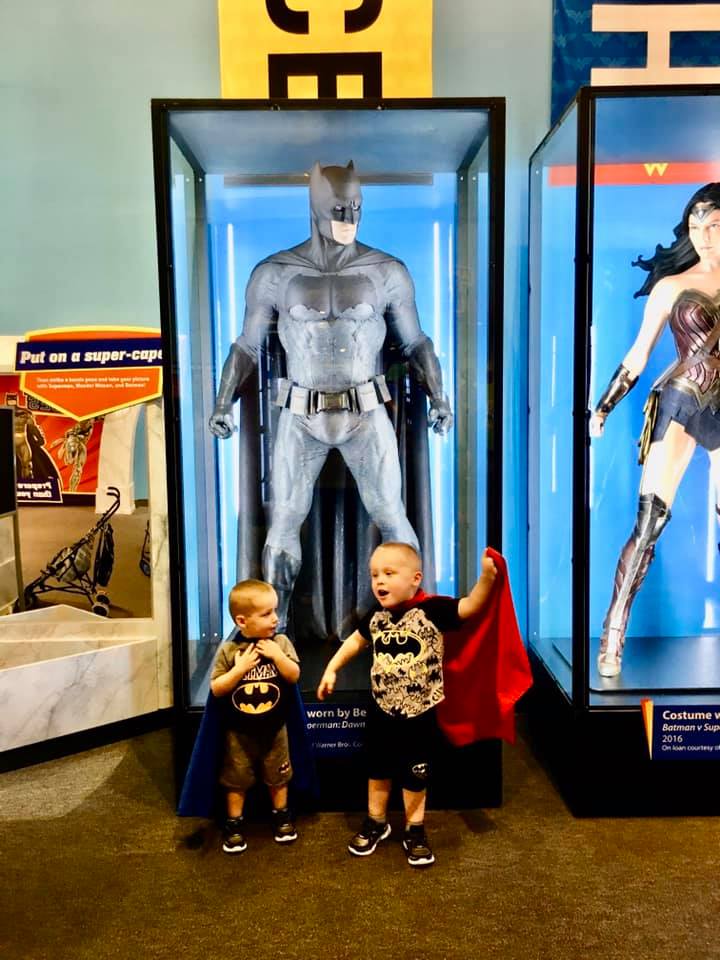 Best Bathrooms
This is important. 
The family restrooms are amazing. If you can make it to a family restroom, do it. The best family restrooms are right outside of

Dinosphere

and next to

Take Me There

.

Changing stations are located in all of the restrooms, but the big changing tables that are affixed to the walls are not. You can check the

sensory map

to see which restrooms have the nice, big changing stations.

There are also huge family restrooms and private nursing rooms inside the

Playscape area

. 
Needs and Rentals
If you need to unload or load up, the museum's got you covered:
In the Welcome Center, which is located at the bottom of the entrance ramp when you enter the museum, you can:

check your coat for $1 per coat.

rent a locker for $.75 to $1.25 per locker.

rent a stroller for $3 to $5 per stroller.

If you think fidget toy kits or noise-reducing headphones would help someone in your group, then those are FREE for check out at the Concierge Desk on the first level.
Check Out the FREE Events
On any given day, there are around 50 different opportunities for additional events and experiences that are FREE with your admission to the museum. 
Make sure you

check the events calendar

to see which experiences would be best for your family. We've attended many of the "make and take" workshops and video presentations, and the Adventure Kids always think these are fun. It's also an opportunity for everyone to give their feet a break for a few minutes. Some of the events do require a free ticket, so keep that in mind if you're planning to attend.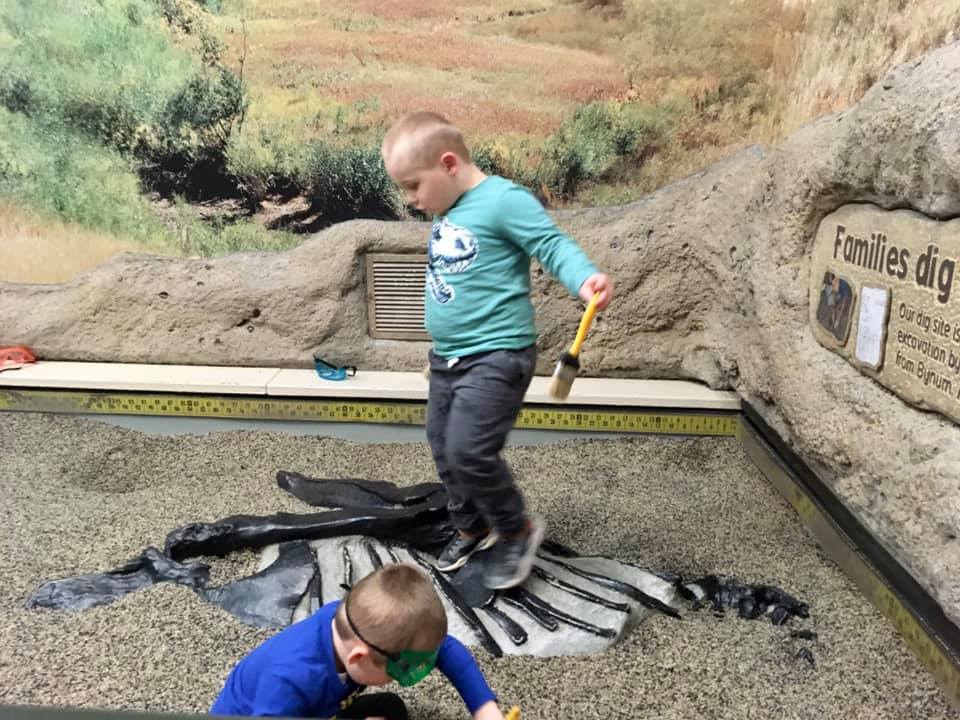 We know how lucky we are to live so close and get to visit so often. We hope you will visit soon and often, too! And we hope our tips help give you a leg-up on the other visitors. If you have any other tips you think we should add to this list, please let us know. Enjoy your day at the Children's Museum of Indianapolis, the World's Largest Children's Museum!