The Indiana Young Readers Center inside of the Indiana State Library is an adorable spot in downtown Indianapolis that your kids will love. Inside, children can play, explore, and read (of course!) while learning about Indiana authors and illustrators. In this post, we will answer questions about the center and explain why you should visit.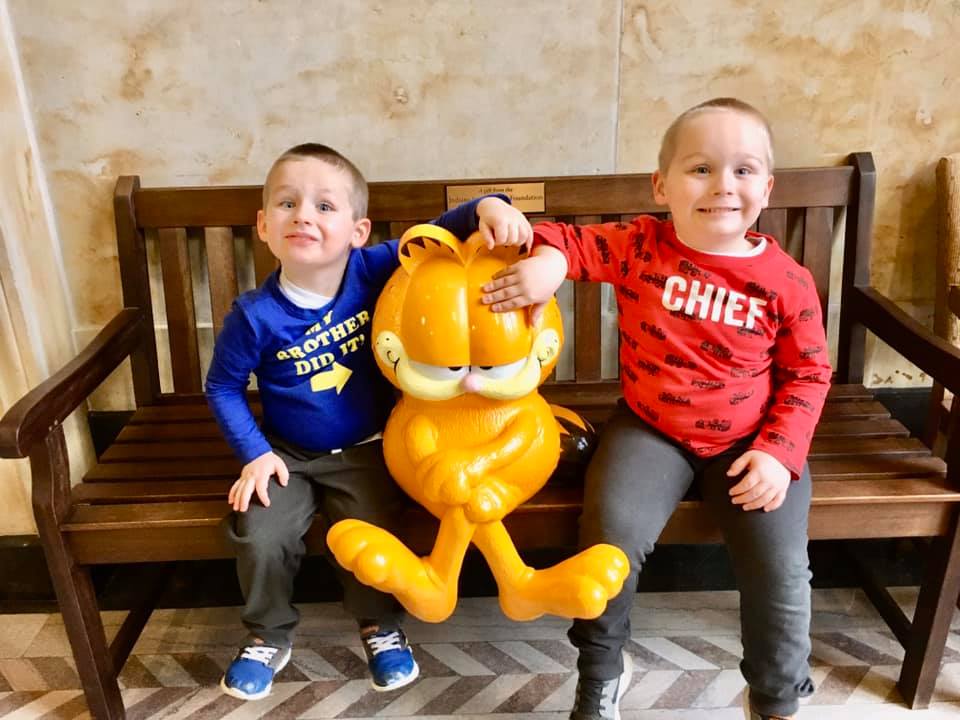 Is this inside of the Central Library?
Nope! We actually first visited the Indianapolis Public Library's Central Library (on St. Clair between Meridian and Pennsylvania) thinking that's where we'd find the Indiana Young Readers Center. While the Central Library also has some cool areas for kids, this is not the same place as the Indiana State Library.
Where is the Indiana State Library?
The Indiana State Library can be found at the corner of Ohio Street and West Street right next to the Indiana Statehouse and across the street from the Indiana Historical Society.  
What's inside the Indiana Young Readers Center?
This area is so cute! The Adventure Kids loved it! In fact, our youngest cried the whole way out of the building because he did not want to leave. Here's what they have:
Clifford's Dog House.
This feature is what prompted our visit, and it did not disappoint. Inside the center, there is a giant dog house for Clifford the Big Red Dog, the loving character created by Indiana author Norman Bridwell. The Adventure Kids thought this was amazing. The dog house has a mailbox, curtains, and a missing area of roof so that Clifford can fit inside when he comes to visit. Inside of the house, you'll find a bean bag, Clifford board books, and stuffed animals so you can get comfy and read about that good dog.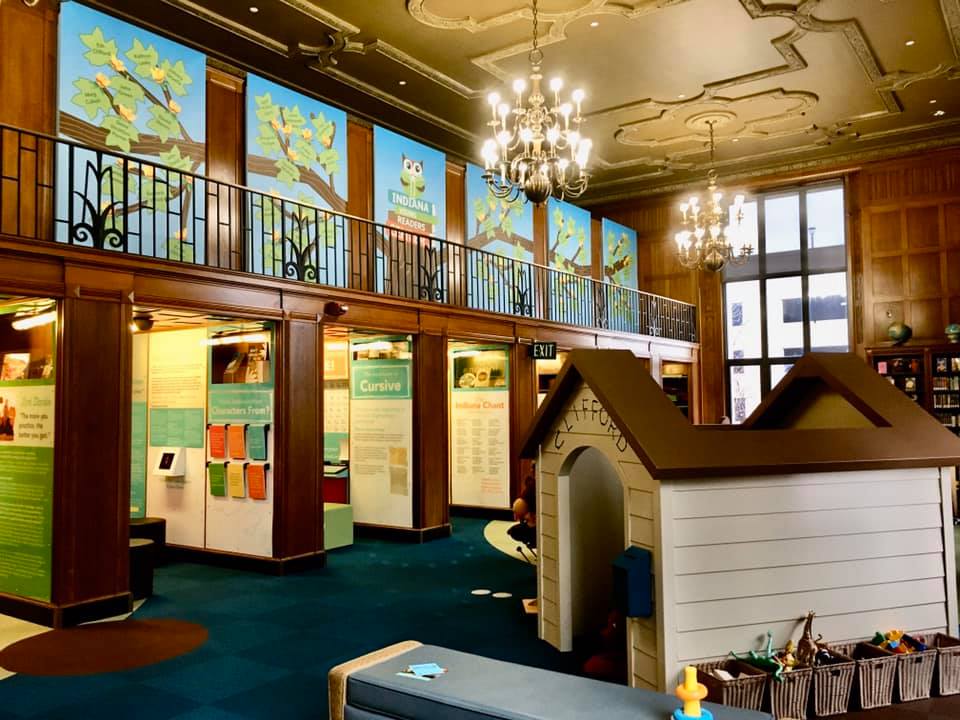 Interactive Learning Stations.
There are several learning stations inside open cubby spaces where kids can build their own magnet characters, arrange their own family trees, practice cursive writing, and learn about famous Indiana authors and illustrators. The stations are designed with different aged learners in mind. Featured authors in these stations are Norman Bridwell, Jim Davis, John Green, and Meg Cabot.
Books.
The books in the center are books written for children and young adults. All of the books were either written or illustrated by someone:
who was born in Indiana, 

who lived in Indiana for a significant period of time, 

or who currently resides in Indiana.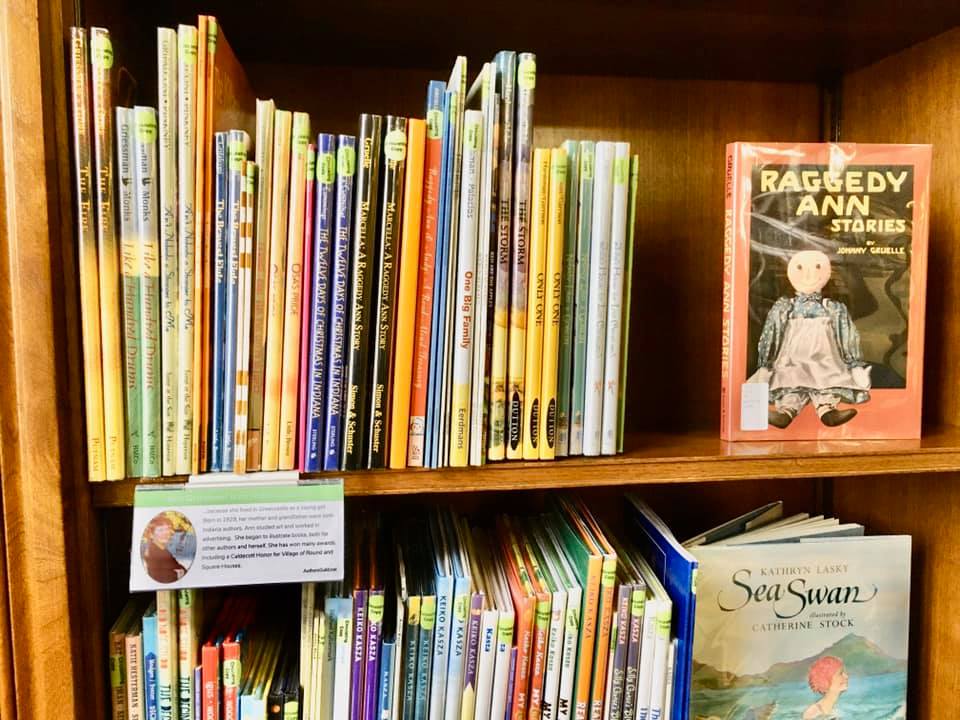 Learning Toys and Manipulatives.
During your visit, children can play and pretend using:
Wooden blocks

Puppets

Plastic dinosaurs and animals

Stacking toys

Stuffed animals
Friendly Librarians.
The librarian-on-duty when you visit will be happy to answer questions and show you around the center. During our visit, the librarian was over-the-top friendly and helpful. She was clearly proud of the center (as she should be!). She told me that not all states have a children's section in their state libraries and that Indiana's is the best there is! Yay for us!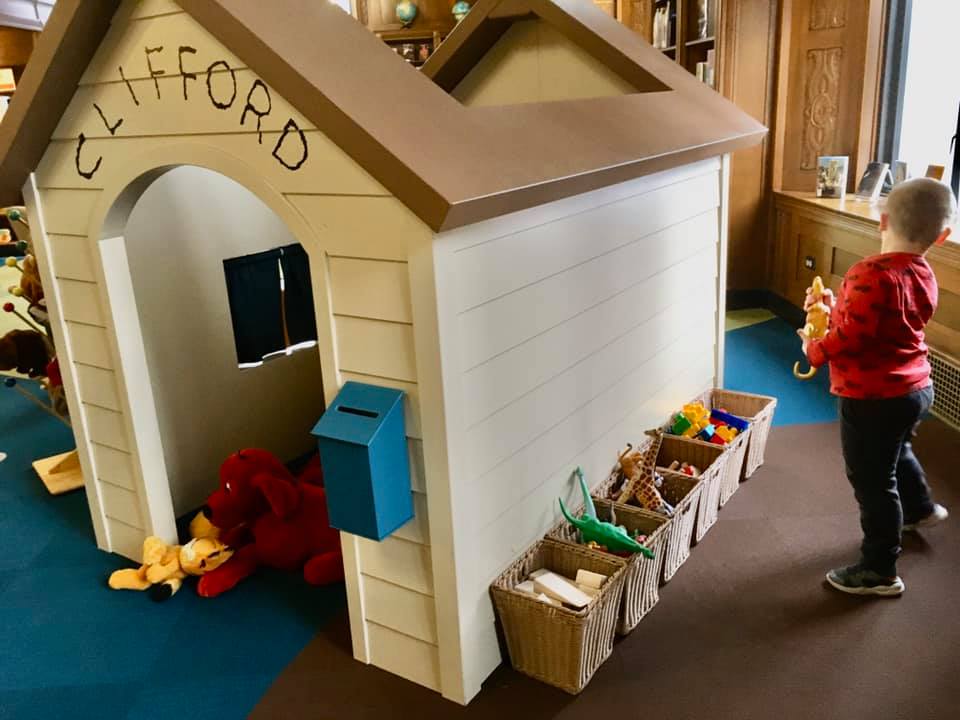 Can we borrow books?
If you live anywhere in Indiana, you can! You'll need to get a state library card during your visit in order to borrow books. A picture ID is needed to get a card, and parents/guardians can obtain a card for minors. Any borrowed books will need to be returned to this library location unless you live somewhere close to an Evergreen Indiana Library Consortium location. They do have a street drop-off box so you don't have to come inside when returning books. 
When are they open?
Where do I park?
You can find close parking at meters on Ohio Street or Senate Street. There are also several garages nearby. 
What else is inside of the Indiana State Library?
The purpose of the library is to preserve information and materials for the state, so inside you'll find areas devoted to:
Genealogy

History

Rare books

Manuscripts

Government services

Talking books and Braille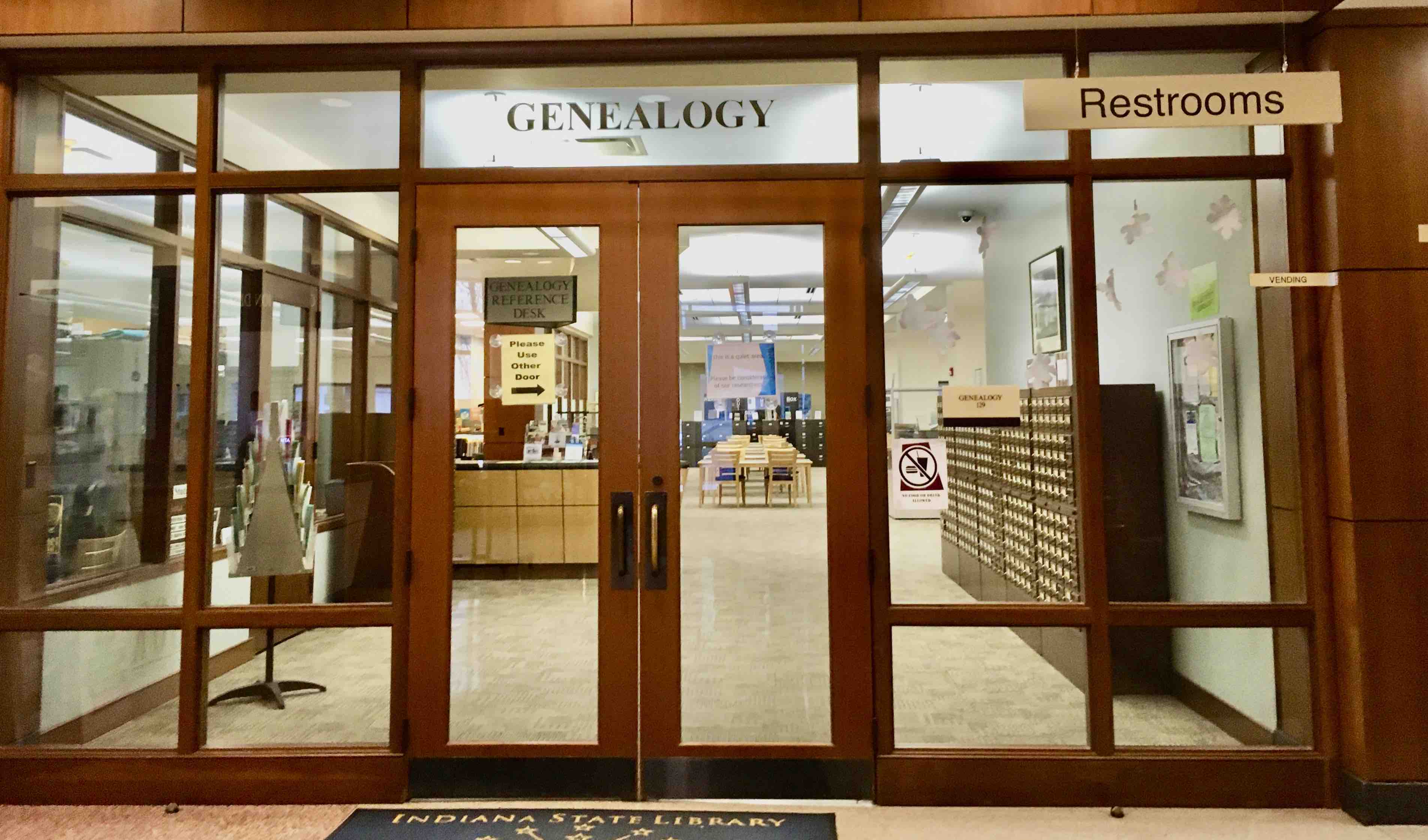 How long has the Indiana Young Readers Center been here?
The center opened in late 2016 and is an official Bicentennial Legacy Project for the state. 
Are there really that many Indiana authors and illustrators?
You betcha! Check out the whole list here. 
Anything else I should know?
The Indiana State Library building is beautiful! The murals, stained glass, marble walls, and intricate moldings and ceilings make this a delightful building to see.
We hope you'll stop by the Indiana Young Readers Center on your next visit to downtown Indianapolis. Its location is perfect if you're already downtown visiting a number of attractions for families:
Even if you make a special trip to Indy just to see the Indiana State Library and their children's area, we do not think you'll be disappointed!