*Update for 2021: Santa will not be attending this year, but Holidays at Garfield will take place on December 11 from 10am-1pm. During this free event, you can see the trains and other holiday decorations, and you can also stroll through the plush and warm vegetation. 
Wishing you could go somewhere warmer for Christmas but don't have the money or time to do it? Well, Garfield Park Conservatory on the south side of Indianapolis may just be the answer you've been looking for!
The conservatory is a large greenhouse filled with beautiful tropical plants all year long. But during Christmastime, you can also find model trains, gorgeous poinsettias, and other holiday programming there. It's a unique setting that is sure to make you feel like you're on vacation without ever having to leave the city!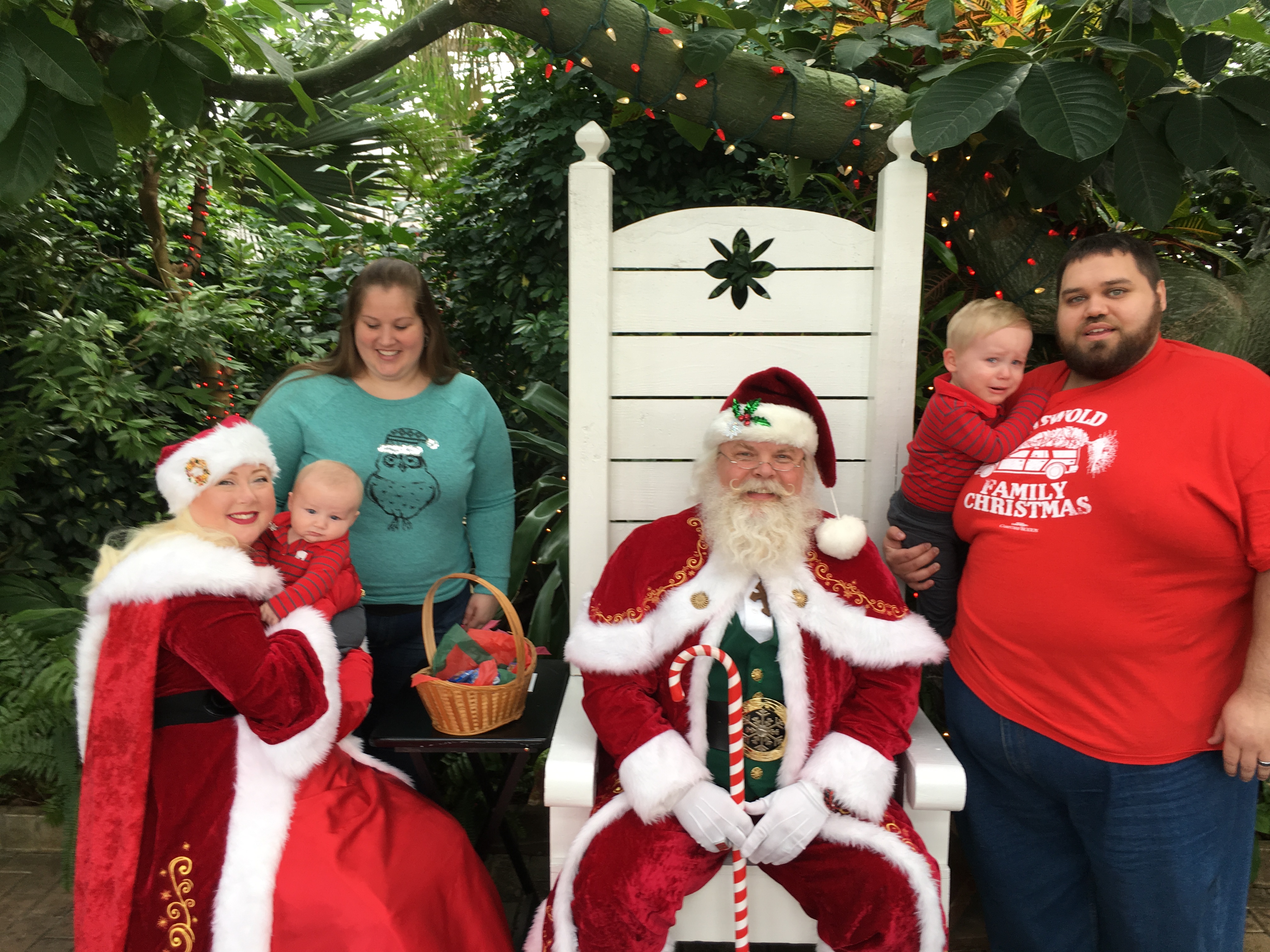 Christmas at Garfield Park
We will get to the other fun programming in a minute, but first, I want to explain our favorite day at Garfield Park: Holidays at Garfield. This year's event will take place on Saturday, December 11 from 10:00am to 1:00pm.
The following activities change from year to year, but here's what you could find during your visit. By the way, all of the following activities have been FREE for the whole family in past years:
The Conservatory
In past years, the main event for us, of course, is going inside of the conservatory to meet Santa and Mrs. Claus. Unfortunately, Santa won't be here in 2021. We're hoping he'll make reappearance in the future! However, there's still lots to see in the conservatory.
When you first enter the conservatory, you'll see the holiday model train and poinsettia show in the atrium. We do love trains, and these are fun and festive! Once you've finished checking out the trains and posing for pictures in front of the poinsettias, then you will head through the doors into the greenhouse.
In the greenhouse, you'll encounter all sorts of tropical and beautiful plants such as ferns, orchids, banana trees, and coffee plants. There are also coy fish swimming about and a waterfall that you walk underneath.
At this point, on years where Santa is present, you'll probably notice a line starting to form because just around the bend sits Santa and Mrs. Claus ready to meet you and pose for pictures. You'll want to bring your own camera for this one.
It's so funny to me to meet with Santa with the tropics in the background. We love it!
Crafts
After you're done visiting with Santa and checking out the trains, then hop in your car and head across the park to the Arts Center. Here you and the family can make some holiday-themed crafts to take home. 
Treats
There are two main roads in the park: Conservatory Drive and Pagoda Drive. The conservatory, Arts Center, and Ampitheater can all be found off of Conservatory Drive.
However, to get to the treats, you'll need to find Pagoda Drive and head to the Burrello Family Center at 2345 Pagoda Drive. Here you'll find Mrs. Claus handing out treats to all of the good girls, boys, moms, and dads. Yum!
Conservatory Crossing
You can check out the Conservatory Crossing display during the Holidays at Garfield event for free, or you can come when there's less of a crowd and pay a small entrance fee. The price is $4 per person or $10 per family with a max of 2 adults in the family.
The conservatory, the model trains, and the poinsettia display are all open to you when you visit Conservatory Crossing.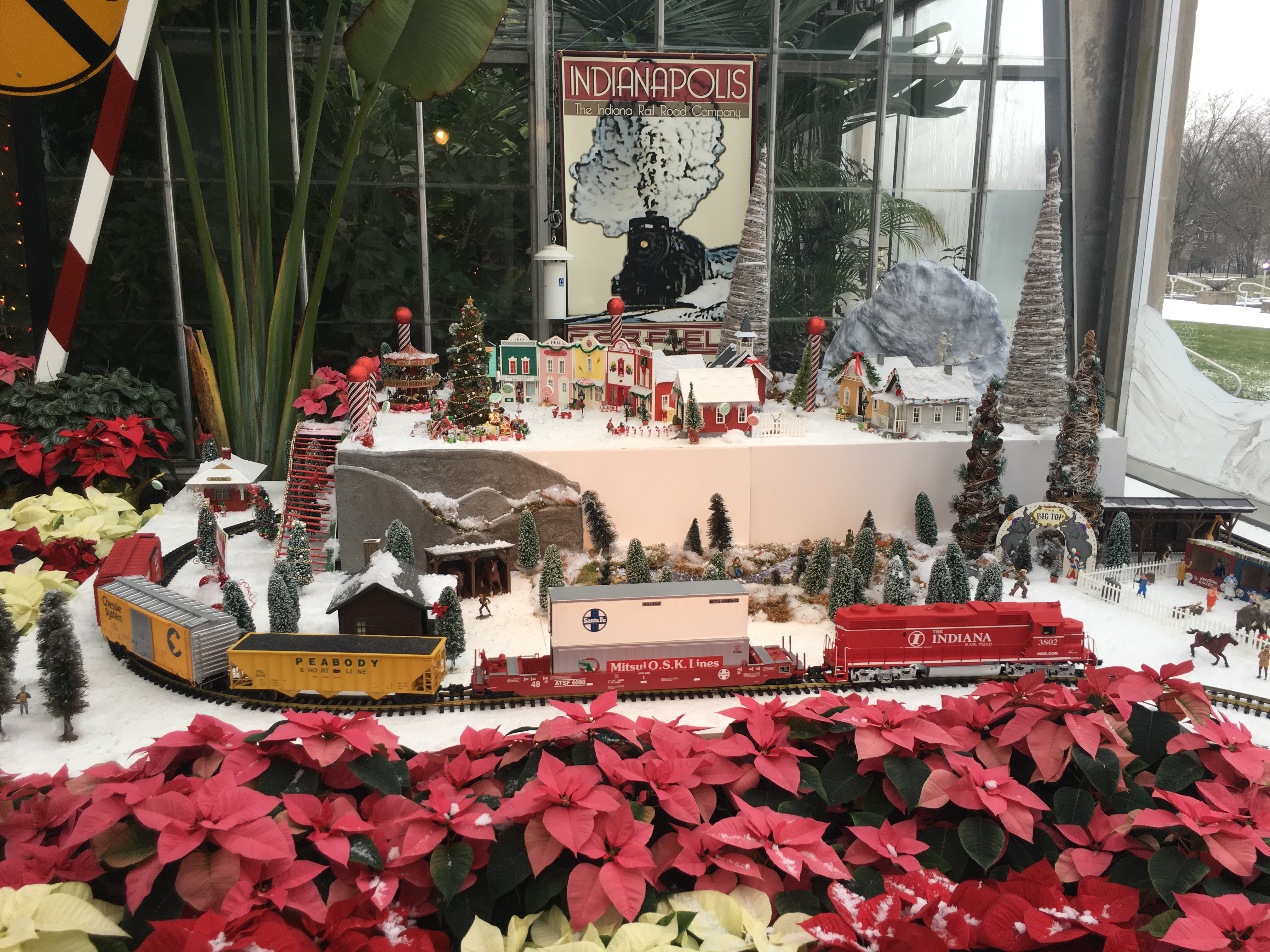 Train Tales
If, like us, you have people in your family who enjoy trains, nature, and crafts, then you've hit the jackpot with Train Tales.
This activity costs $6 per child and takes place on some weekdays in December. During Train Tales, children ages 2-5 can see Conservatory Crossing while also enjoying a:
You need to register online for this event. 
Other Holiday Events and Workshops at Garfield Park
The lineup of holiday events and workshops for 2021 include:
Gingerbread house-building activity ($7)
Paws and Claus (free)
Holiday craft workshop from the Herb Society ($5)
Family art night: holiday trees ($10)
Holidays around the world celebration (free)
Cross-stitch holiday ornament workshop ($20)
Flow paint Christmas ornament workshop ($20)
Make sure to register ahead of time online.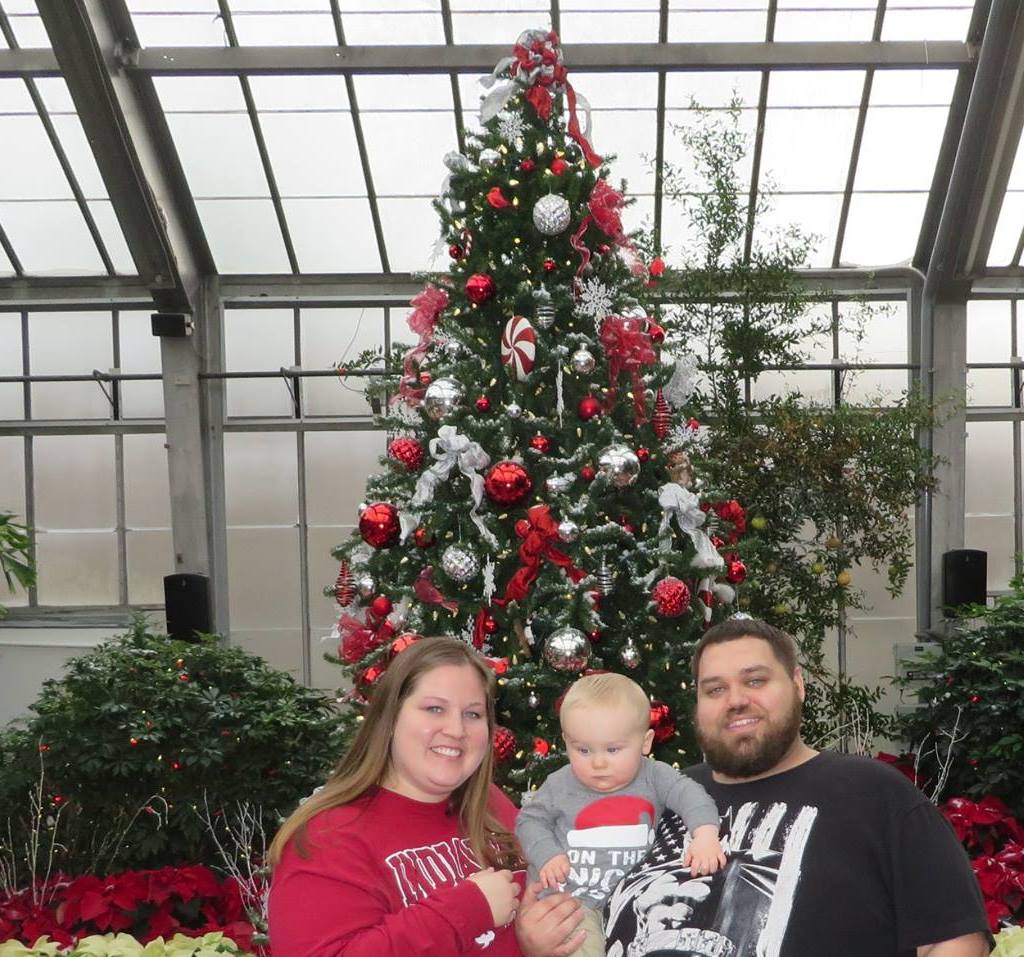 Why Garfield Park Is Awesome
Garfield Park is run by Indy Parks. It originally opened in 1873, making it Indy's oldest city park. It's even on the National Register of Historic Places!
In this 123 acre park, you'll find all of the following:
Both sides of our family have deep roots on the south side of Indianapolis, so Garfield Park is a place our ancestors and family members have enjoyed for close to a century. That history combined with the uniqueness of Conservatory Crossing make this experience memorable for us. We think it will be fun for your family to make memories here too!