Around our house, when we're ready to jump in the van and head out on a new adventure, we exclaim, "Let's roll!" So, when Indy's unique build-your-own sushi restaurant, Sushi Boss, asked us to try out their sushi rolling kit, we thought that might be a fun and delicious experience for our family. And, it totally was! Let me tell you what this sushi kit is all about. 
We received our sushi making kit free of charge from Sushi Boss. However, all of the opinions in this article are ours. No one is paying for this review, nor has anyone approved or reviewed any of the following information.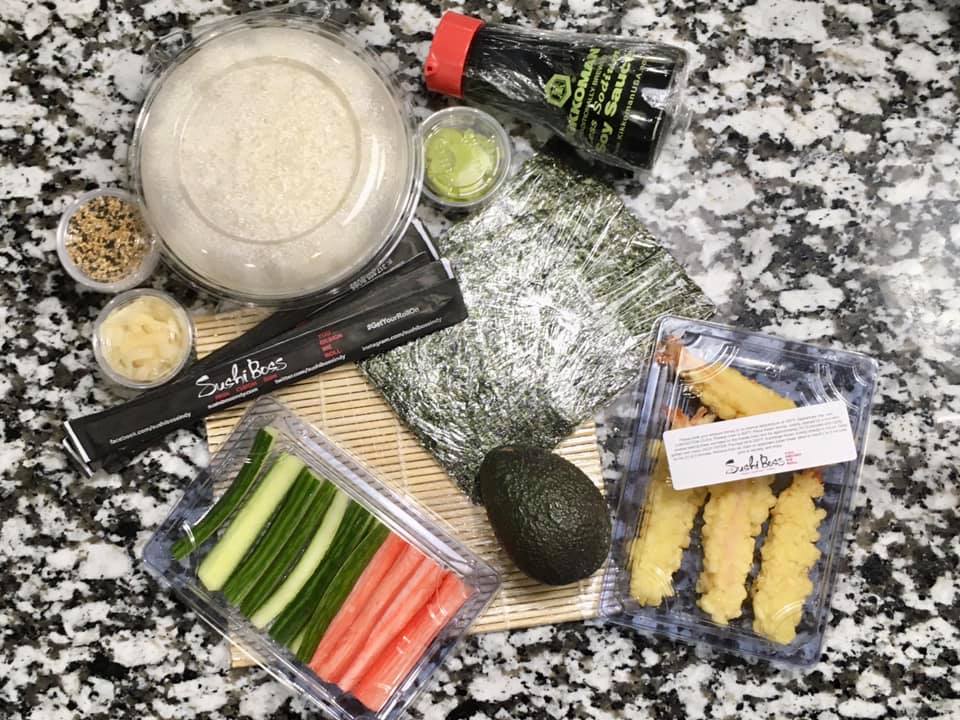 What's in the kit?
Sushi Boss is all about variety, even in their sushi making kits. There are 7 kits to choose from, and all of their kits come with these items:
cooked and seasoned sushi rice

5 sheets of seaweed

1 avocado

8 cucumber sticks

1 bottle of soy sauce

1 bamboo mat

wasabi

ginger

sesame seeds

4 sets of chopsticks 
You can pick from one of the following kits which includes everything above plus the items listed here:
California Roll Sushi Making Kit includes 8 crabsticks.

Salmon Sushi Making Kit includes 8 salmon pieces.

Shrimp Tempura Sushi Making Kit includes 8 shrimp tempura, which come frozen. You just pop those in a 400 degree oven for 8 minutes.

Smoked Salmon Sushi Making Kit includes 4 portions of smoked salmon.

Spicy Crab Sushi Making Kit includes 4 portions of spicy crab mix.

Tuna Sushi Making Kit includes 8 tuna pieces.

Build Your Own Sushi Making Kit includes up to 4 different options of protein that you pick. Your choices are: 

Tuna

Yellow Tail

Salmon

Smoked Salmon

Shrimp Tempura

Spicy Crab Mix

Crabstick
You can also choose to add additional sauces and toppings to any of the kits such as their specialty Boss Sauce (spicy mayo), eel sauce, or fried onions.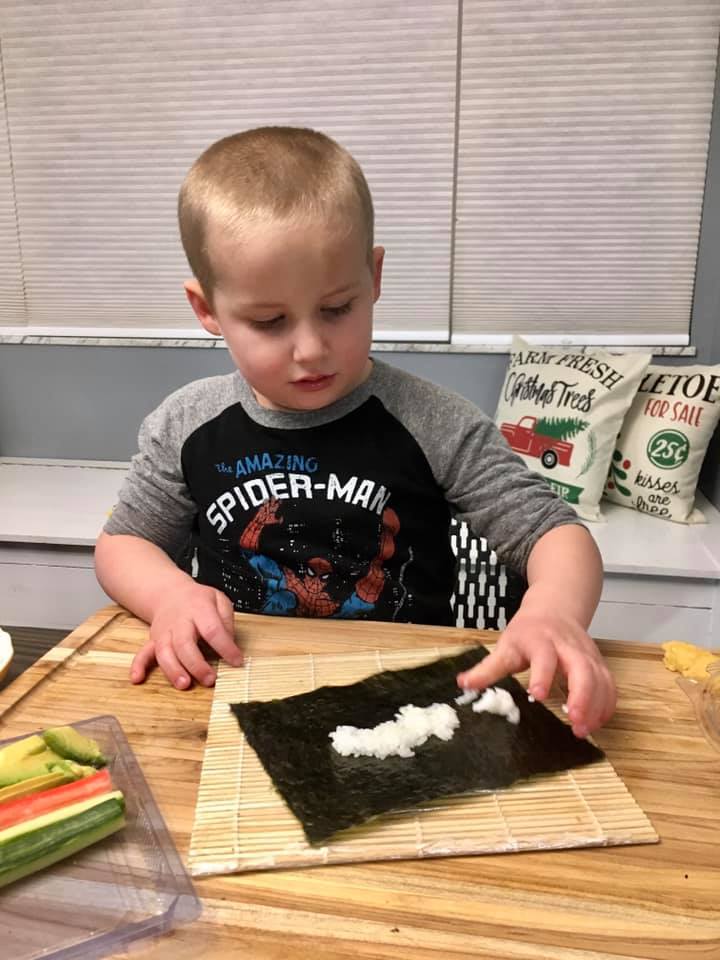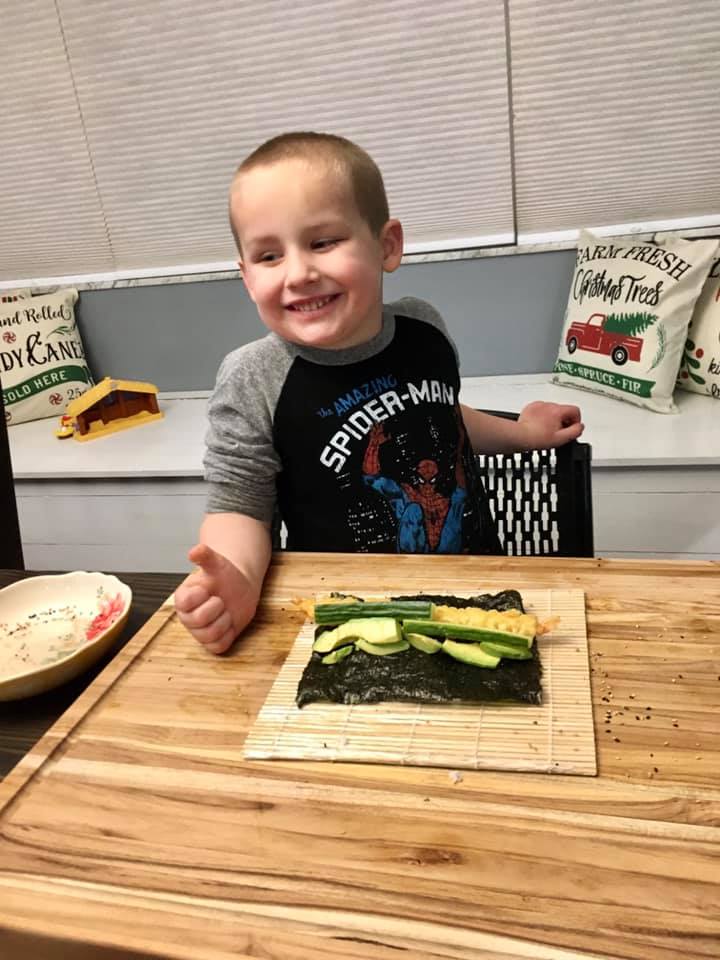 How did it taste?
We went with the Build Your Own Kit option and picked crabstick and shrimp tempura as our proteins. Everything was fresh and delicious! I get carryout from Sushi Boss quite often, and I've always found the sushi to be perfect! The sushi is made-to-order, the veggies are crisp, and the protein is always top-notch.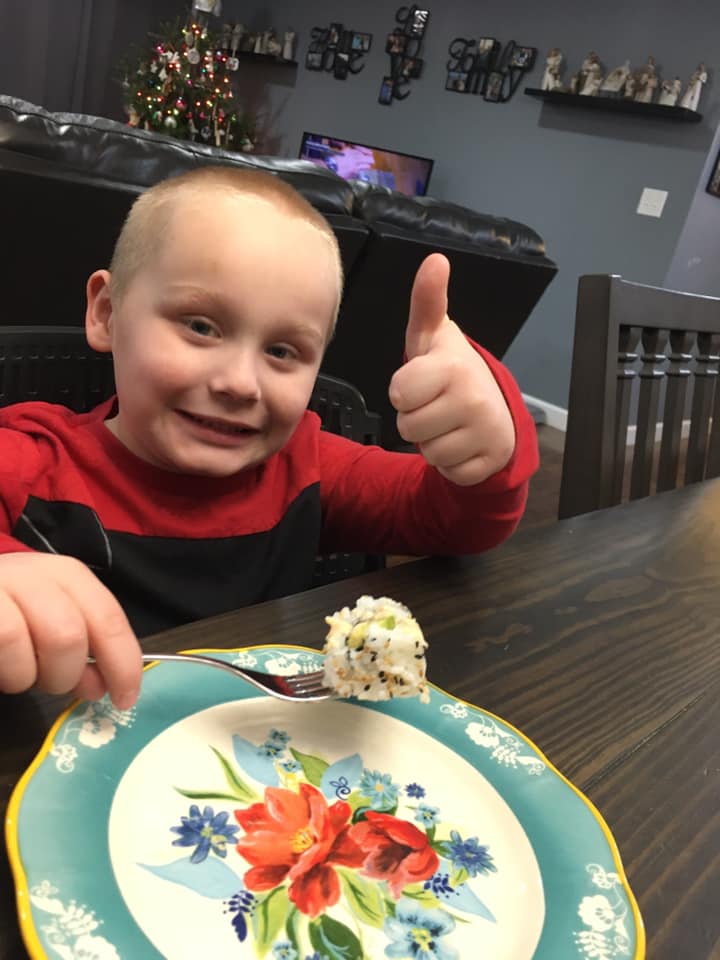 Isn't it difficult to make sushi?
To be honest, we'd never rolled sushi before this experience, and I was a little worried that I wouldn't be able to do it. However, I watched a quick video before we went to town on filling and rolling, and it really was pretty easy! I don't think our family will be winning any sushi-making awards anytime soon, but everything held together and tasted great. Plus, we all had fun designing and building our sushi. The boys love playing with their food anyway, so they thought this experience was totally cool!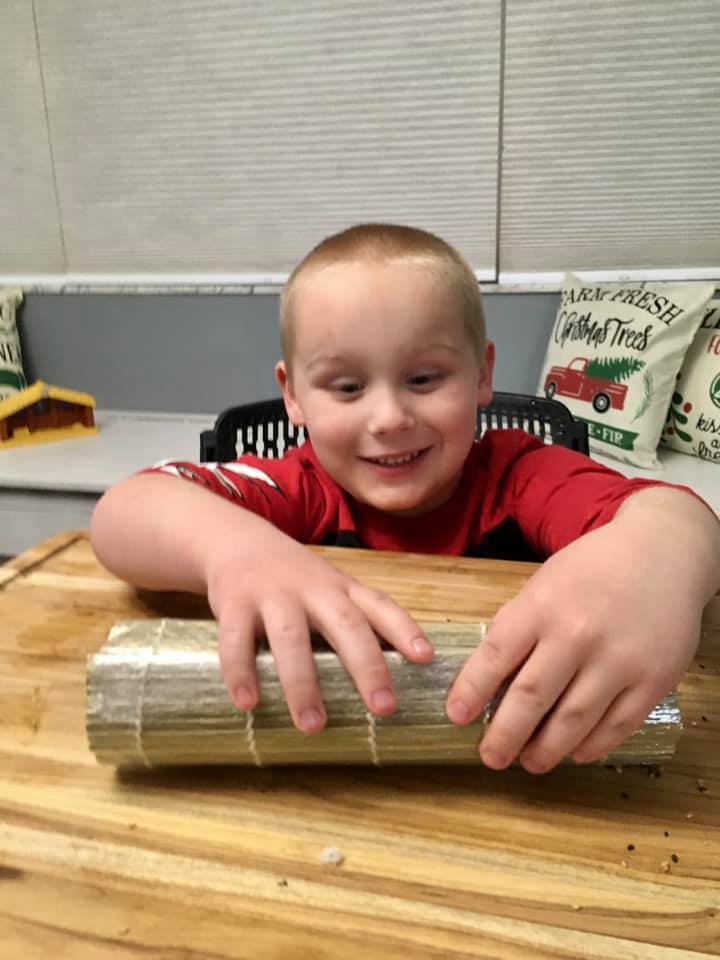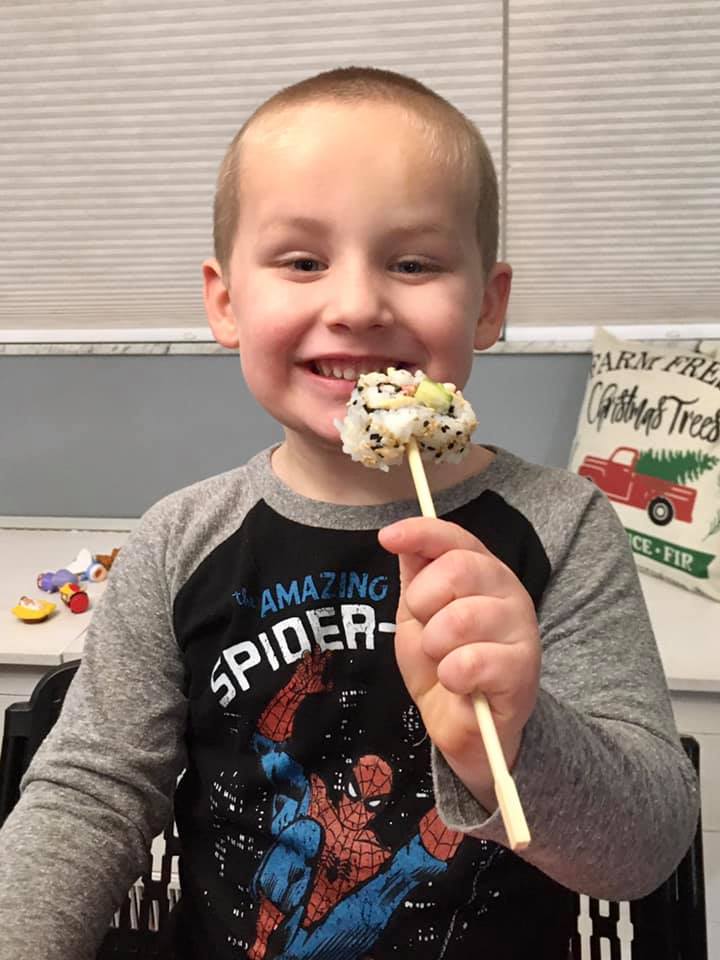 Where is Sushi Boss?
Sushi Boss has 2 locations:
Downtown Indy: 803 W. 10th Street

Keystone at the Crossing: 3349 E. 86th Street in the Keystone Shoppes
Both locations have delivery as well as curbside pickup, so it's super easy to get your sushi.
What makes Sushi Boss unique?
In my opinion, there are a couple of things that make Sushi Boss different. The first difference is that if you have picky eaters or non-fish eaters in your house (like we do), you can actually opt to get short rib beef or roasted chicken in your sushi roll.
The second difference is that Sushi Boss allows customers to have fresh, made-to-order sushi at an affordable price. This means that you only pay a marginal amount more than you would for the less-than-impressive grocery store sushi, but you're getting the quality of what would typically cost so much more at a traditional Japanese restaurant.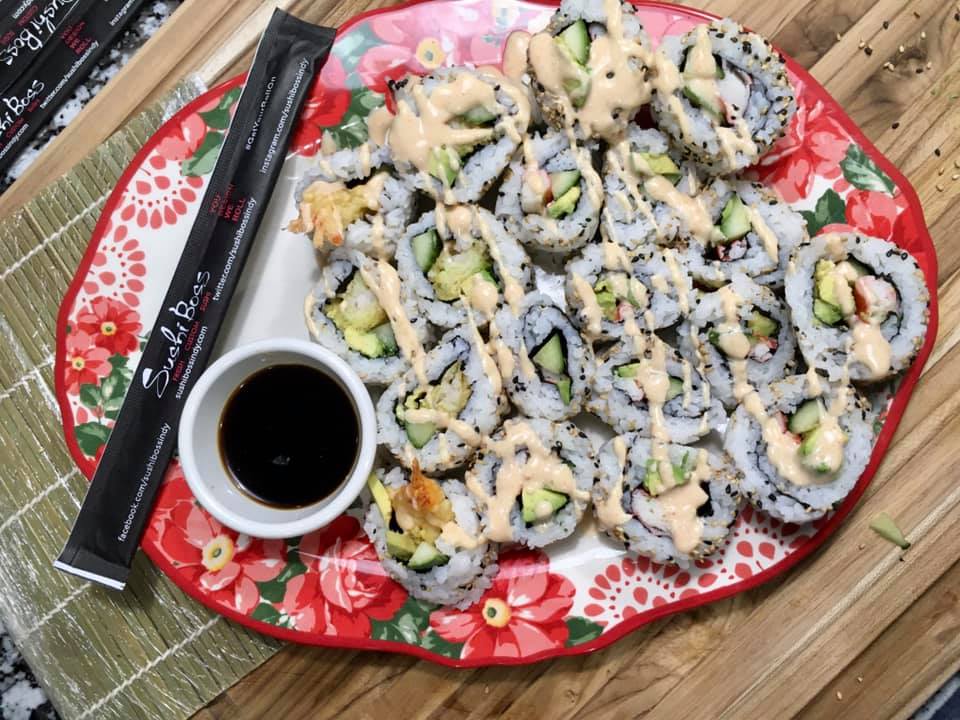 If you're looking to spice up a family dinner, or you want a unique gift idea for the sushi lovers in your life, we highly recommend the sushi making kits from Sushi Boss. Their staff and restaurant are clean and courteous, their food is fresh and delectable, and their sushi kit delivers on the fun! Swing by and pick yours up today. Let's roll!